7 Energy Saving Tips to Lower your Bills This Summer
Did you know the typical US family spends AT LEAST $2,200 per year on energy bills?
The warm weather months are upon us and it's getting hot, hot, hot! While you're having fun in the sun this summer, we want to make sure your wallet isn't "overheating" due to the cost of keeping cool.
See our top 7 tips for saving energy during the summer below:
Turn up the thermostat
This one may sound blatantly obvious but it's definitely the most simple way to use less power. Turn the thermostat up as high as you can to still be comfortable, especially if you leave town for vacation. If you have a smart thermostat, you can even control it remotely. Also, be sure to change the air filter regularly so your unit isn't working overtime to compensate for the dirty filter.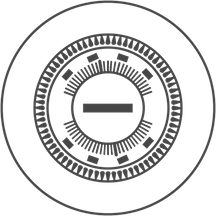 Stay smart with your appliances
Be sure to keep the fridge doors shut when possible and allow hot items to cool to room temperature before placing them inside. We also know using the oven can certainly make your house feel like one, but by using a microwave instead (for certain dishes) you can heat your food without heating your entire home. Outdoor grilling is another great option to keep your indoor temperatures low.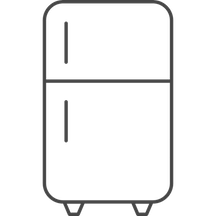 Block out the rays
Keep curtains, blinds and shades closed in order to keep the hot sun rays out of your home. Even your landscaping can be a strategic way to keep the sun away if you have trees planted on the south and west sides of your property.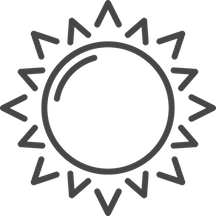 Consider LED lighting
After you've blocked out the sun, you might find yourself using more lights in your home. Be cautious which lights you use because incandescent bulbs actually turn 90% of the energy they use into heat. Switching to LED bulbs can be a great way to save energy since they produce only half as much heat as incandescent ones. They also use 75% less energy and last 50 times longer than traditional ones.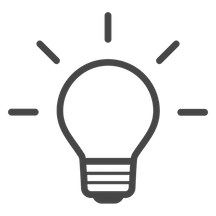 Let the wind blow
Window, ceiling and whole-house fans are low-cost ways to stay comfortable and keep air circulating when you turn the thermostat up.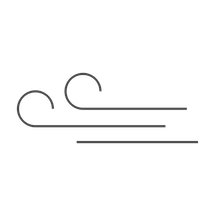 Solar power your laundry
(Weather permitting) Skip the dryer and opt for an outdoor clothesline. Free energy from the sun is the best kind of energy! If you still need to run the dryer, it's best to do it at night after the sun has set. Additionally, wash your clothes in cold water and be sure to clean the lint filter after every use. 90% of the energy used by your washing machine goes toward heating alone!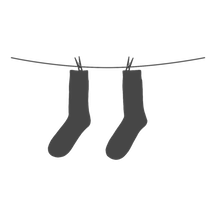 Scale back on pool filtration
If you have a pool: consider slowly reducing pool filtration time by 30-minute increments daily. Keep on reducing the time as long as the water appears clean. You may find you only need to run your pool filter six hours a day. Install a timer to control the length of time that the pool pump cycles on.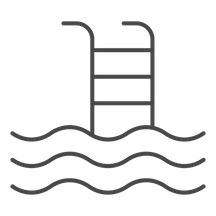 It's true that warm weather can come with a price but by implementing these smart strategies, you can efficiently manage the energy use in your home.

Read More From Our Blog
We post new blogs each week!
Thinking of Selling this Summer?
Let's get started by getting your home's value