October Events in Huntsville
~Fair On The Square Concert 10/6/17 @ 8PM~
A Pre-Fair on the Square Celebration Concert will be held on Friday night, October 6th under the Beer Garden tent beginning at 8:00 p.m. with FREE admission. The concert features Cody Joe Hodges, Army Veteran and Texas A&M graduate from College Station. Cody has released hits on the Texas Regional Radio Report, Texas Music Chart and the International Country Music Chart.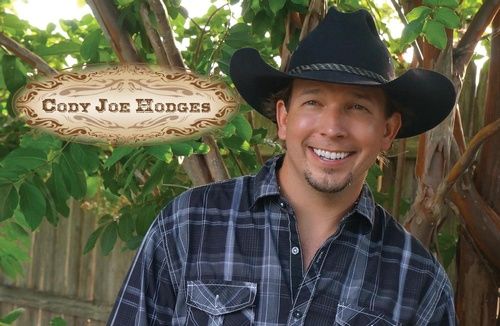 ~Fair on The Square 10/7/17 from 9 AM-5PM~
For over 40 years the Fair on the Square has been a hot spot to find one of kind treasures and gift items. The Fair is hosted by the Huntsville-Walker County Chamber of Commerce and depends on the generosity of many sponsors and volunteers! Approximately 380 booths of arts, crafts, food and entertainment are sure to please festival patrons of all ages and gender!
FREE PARKING AND SHUTTLE SERVICE is available on the Sam Houston State University Campus in the Bower Stadium Parking Lot Z2-14.
~Battle of The Piney Woods 10/7/17 @ 1pm NRG Stadium~
Sam Houston and Stephen F. Austin's football series is one of the oldest NCAA Division I rivalries in the state. Doors to enter the NRG Stadium will open 90 minutes prior to kickoff. Wear Your School Colors - We're looking for a sea of orange in the stands representing the Bearkat Nation. Be loud. Be proud. Wear Orange!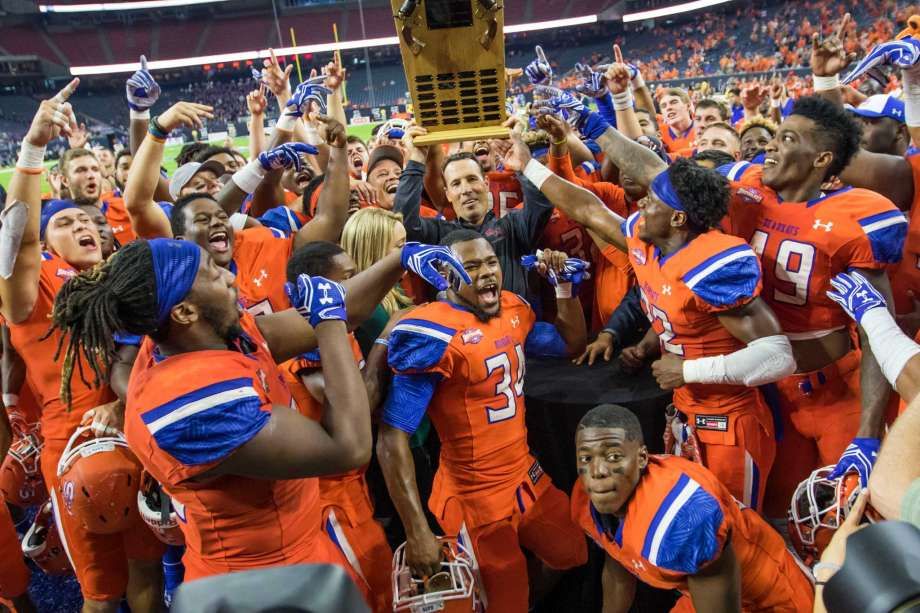 ~Antique Gypsy Horse Ranch Frightening Forest Tour Every Friday and Saturday Evening in October~
Click Here to schedule your tour appointment!
~Haunted Hay Ride 10/21 from 6:30 PM- 10:00 PM~
The City of Huntsville's Third Annual Haunted Hayride will take place at Kate Barr Ross Park on Saturday, October 24, at 6:30 P.M. The tickets will be $5 per hayride and $3 per fire truck ride. Concession prices will vary.
Contact Penny Joiner in the City of Huntsville Parks and Leisure Department at (936) 294-5708 for more information, or if you are interested in volunteering as an actor or assistant for the Hayride events.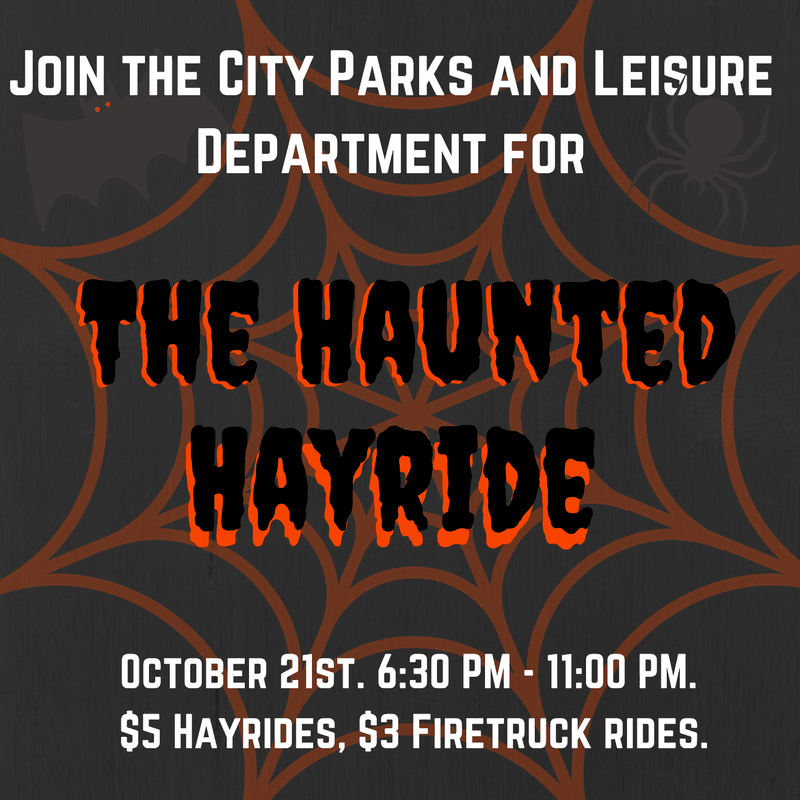 ~Scare on The Square 10/28 from 2 PM-5:30 PM~
Annual Downtown Scare on the Square will take place from 2 p.m. - 5:30 p.m. BUT, WAIT!!! That's not all! In addition, our usual festival will be taking a bit of twist. It will now feature carnival themed games that will be fun for all ages! There will continue to be a variety of booth activities, free food and MUCH MORE! If that is not enough for you, dress in your best Halloween costume to be entered into the costume contest in four different age groups - Ages 0-3; Ages 4-6; Ages 7-12 and Ages 13 - 18. and receive a free raffle ticket!
~Huntsville Half Marathon 10/28 from 8:00 AM-12 PM~
Described by past participants as both scenic and challenging, the race follows an out-and-back course that starts on campus and takes runners past local landmarks like the site of the historic Texas Prison Rodeo Arena.
Starting on campus in front of the university's Health & Kinesiology Center on Bowers Boulevard, runners follow a counter-clockwise double loop course through Huntsville, running first for a brief stretch along Bowers and then turning south onto Willow Street for a "W"-shaped detour, turning again on Palm Street and Sycamore Avenue before jumping back on Bowers.
As Bowers merges into Bearkat Boulevard, the course takes the field across Highway 19 to the first turnaround spot, where runners then switch back and head west along Bearkat.
The stretch of the race along this road is the longest straightaway of the course, and takes runners all the way to the intersection with 15th Street, where runners turn north onto Avenue I and again on 14th Street for the lap around the "Walls Unit," named for the large, imposing walls that surround what is the oldest prison in Texas.
After running around the block, runners then rejoin Avenue I and begin making their way back toward the race starting line, where they begin the second loop, running the course a second time to complete the 13.1 miles. To register click here