Top 10 Things Your Real Estate Agent Should Be Doing To Sell Your Home
A listing agent's top priority is making sure your home sells for the best price in the least amount of time (with the least amount of hassle). So when you've chosen your real estate agent, you are already working with someone who shares your goal. (And if you haven't made a final decision on a listing agent yet, read our guide to choosing an agent.)
However, achieving that goal isn't as simple as placing a "For Sale" sign on the lawn and suddenly having a buyer show up. While every real estate agent has a different strategy based on their local market, their expertise, and the specifics of a property, there are a few common tasks that need to happen to sell your home.

Get your timeline and define communication expectations
Though the universal goal is to sell your home as quickly as possible, there a few considerations you may have — especially if you're moving to another county or state. Your agent should discuss whether or not contingencies are a good idea for your situation and help you develop a "Plan B" in case your home sells faster than you can find another place to live.
This early-stage conversation should also cover your communication expectations: How frequently do you want updates from your agent? Do you prefer calls, emails, or texts? When can you contact them and how quickly will they return your calls or emails?
Additionally, your agent should also give you an overview of the behind-the-scenes work they'll be doing between updates.

Show you the comps while setting a price
Anyone can set a price on a home. Whether or not it's a realistic price is another story. Your agent should develop a pricing strategy based on comparable properties in the area and the details of your home. Not only should they show you the comps, but they should also be telling you why they're comparable to your property, why they think the home commanded the price it sold for, and what factors about your home could contribute to a higher (or lower) price.
Further, your agent should give you a thorough overview of local market conditions (past and present) along with projections about where they think the market is heading.

Develop a marketing strategy
Marketing your home should go beyond simply listing your home on a brokerage site and uploading your listing to the MLS. To stand out and reach the right buyers, your agent should have a plan for creating an online presence for your home: A dedicated, aesthetically-pleasing custom website optimized for search engines, a social media strategy that includes multiple platforms, video tours, and an email strategy that includes newsletters.
Real-life marketing strategies still matter as well. Postcards, brochures, and flyers should be well-designed and be sent to the right demographics. Ask to see samples from previous listings and get your agent's opinion of what worked to increase buyer interest.
While you're talking marketing, spend time asking about photography. The photos of your home make a huge impact on buyer perception. Photos should look bright, inviting, and not-too-edited.

Have a frank discussion about staging, curb appeal, and any fixes to make
These are the things that influence the perceived value of your home — and are completely in your control. Your agent should let you know what changes would be worth making to the interior and exterior, and what wouldn't be worth the investment.
Staging should be about showing your home to its best advantage. Your staging plan may simply be to clear out the clutter (which can make rooms feel small and distract buyers), replace window treatments, and add a few potted plants out front. Or, you may have to do all of that, but also repaint key rooms and replace worn rugs. Above all, your agent should be able to tell you what will matter most and what is a lower-priority change.

Plan open houses and coordinate showings
Whether virtual or in-person, your listing agent should be planning your open house. This isn't just about setting a date and letting you know. The plan should include how to get potential buyers and buyers agents interested in whatever form the open house takes.
For showings, your agent should get your availability ahead of time and respect that availability. While last-minute showings during dinner time can pop up, your agent shouldn't schedule on any days you definitely can't do.

Follow up with buyers and buyers' agents
After showings and open houses, your real estate agent should be following up with every interested potential buyer. This includes making sure that buyers are actually approved to purchase a home. Meaning: You want buyers who have met the rigorous standards for pre-approval for a mortgage, not just buyers who are pre-qualified to apply for a mortgage.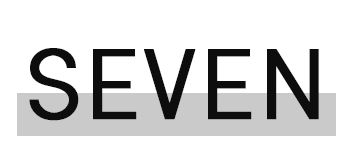 Keep the ball rolling when offers come in
Once prospective buyers submit their offers, your agent's coordination and communication skills will make sure no momentum is lost — but also make sure that the pace doesn't go so fast that you don't know what you're agreeing to. This means that your real estate agent explains each offer, double-checks that the buyer is pre-qualified, and helps you evaluate multiple offers…all while also making sure the buyers are still interested and the buyer's agent is upholding their end of the transaction.
While these skills are key for the offer stage of selling a home, this same balance will be needed during negotiations, inspections, and everything else that'll unfold before (and even during) closing.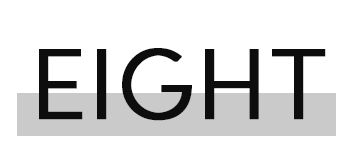 Advocate for you during negotiations
Of course, your listing agent will always push to get you the best price for your home. Your agent should also be pushing for the best possible terms and conditions for you. This can encompass things like contingencies and closing dates, or even things like what further changes you're willing to make at the buyer's request (and what you definitely won't budge on).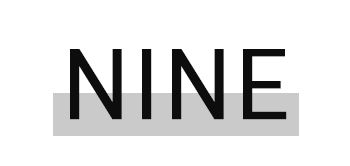 Represent you at inspections and appraisals
When your listing agent attends the inspection, they'll get first-hand info directly from the inspector. This way, they can make sure the final report is consistent with what was noted during the inspection. Another reason why it's good for your agent to attend the inspection is to really see what's a huge issue as it comes up. When all you have to go by is the written report, it's easy for a buyer to exaggerate any little issue — and it's hard to know what really is an issue.
At the appraisal, your listing agent can be your best advocate. They'll answer any questions the appraiser has, make sure they note any recent updates that affect value, and give the appraiser the key facts about your home.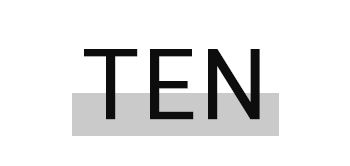 Handle the little details at closing
When the transaction is almost complete, the loose ends tend to multiply. Whether it's making sure the smoke detectors are working or the final water reading has happened, your agent will make sure that everything has been taken care of — so you don't have to.
---
In the end, selling a home successfully involves a lot of effort, strategy, and expertise that might go unnoticed. Knowing just what your listing agent does or should do helps define your expectations, but also gives you insight on what to ask. After all, the other key to a successful sale isn't just a real estate agent who knows what they're doing. It's a seller who has the information they need to make the best decisions.
Ready to Get Started?
Now more than ever who you hire to sell your home matters. We're not only here to help ensure a successful sale, we're here for you.
Let's Talk